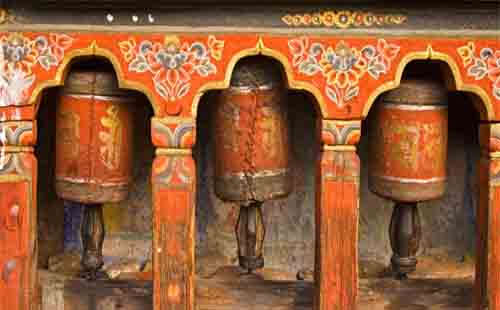 Cultural Tour
While Bhutan is one of the smallest countries in the world, its cultural diversity and richness are profound. As such, strong emphasis is laid on the promotion and preservation of its unique culture. By protecting and nurturing Bhutan's living culture it is believed that it will help guard the sovereignty of the nation.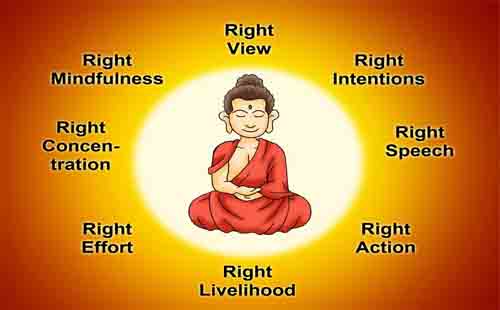 Spirituality & Wellness Tour
Bhutan has many activities available for those visitors seeking a place of solace, rest and recuperation. Whether it's a session of peaceful, contemplative meditation, a relaxing soak in a mineral hot spring bath or the all natural remedies of our traditional medicine Bhutan has just what you need to revive and rejuvenate your body and spirit.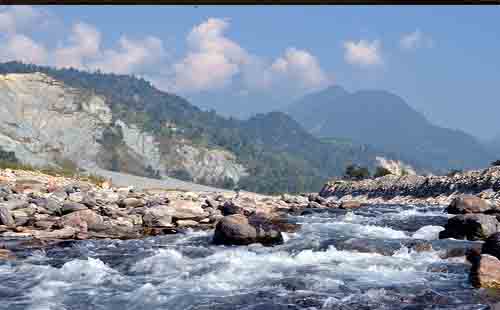 Adventure Tour
Bhutan is swiftly developing its reputation as a premier destination for adventure sports. Set amongst the majestic Himalayas our kingdom is the perfect location for all manner of exciting activities including Hiking, Trekking, Kayaking, Mountain Biking and Fishing.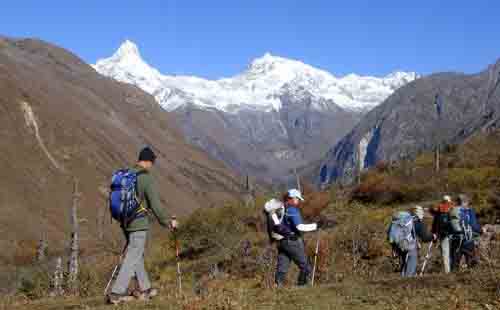 Trekking Tour
Explore what truly sets Bhutan apart from anywhere else and discover one of the most remote kingdoms on earth.Whether you are looking for a day hike or a gruelling 31 day adventure, Bhutan has it all. Pristine mountain lakes, imposing glaciers and some of the world's most endangered species await you in the mountainous amphitheatre of the Himalayas.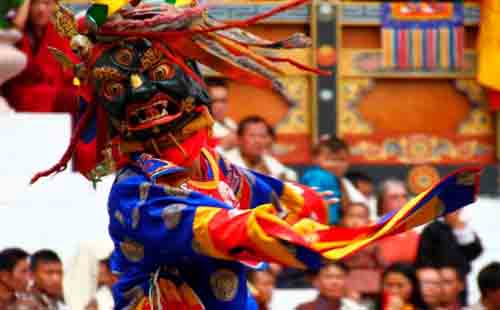 Festivals Tour
Tshechu is a religious festival meaning "tenth day" held annually in various temples, monasteries and dzongs throughout the country.The Tshechu is a religious event celebrated on tenth day of a month of the lunar calendar corresponding to the birthday of Guru Rimpoche (Guru Padmasambhava). However the exact month of the Tshechu varies from place to place and temple to temple.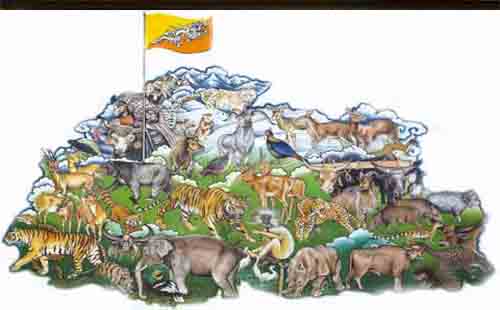 Nature Tour
Despite its small landmass Bhutan has a remarkable abundance of flora and fauna and is one of the most biologically diverse regions of the world.The terrain is incredibly rugged and there are huge variations in altitude. The northern regions of the country consist mostly of snowy mountains and glaciers but range from subalpine conifer forests to broadleaf forests in the central region and dense subtropical forests in the south.